Advance users download your Nse Eod Data with the all-new Graphit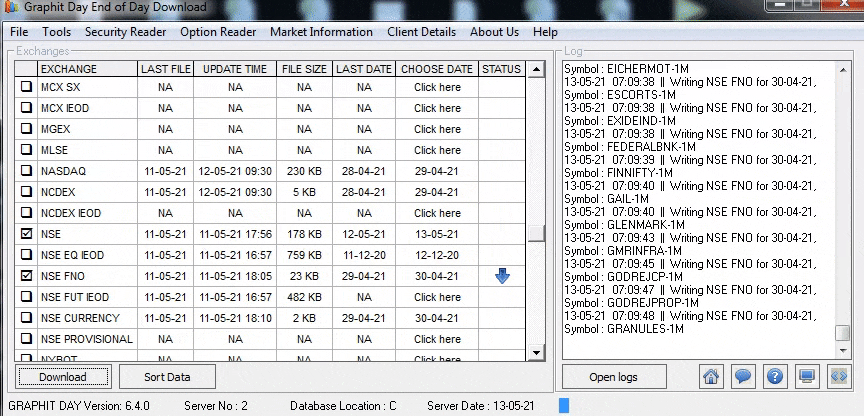 Bse & Nse Eod Data (Equity, Future, Options & Currency )
Mcx & Ncdex Eod Data (Commodity, Agri & Currency )
Eod data for Forex & Global Index
Nse IEOD data (5 Minute) delivered after market hours
Free Eod Historical Data since inception for all Exchanges
Eod data Compatible with Metastock, Amibroker, Advanced Get, Ninjatrader
Split Bonus auto adjusted
Single Computer License
Fully functional 7 Days free demo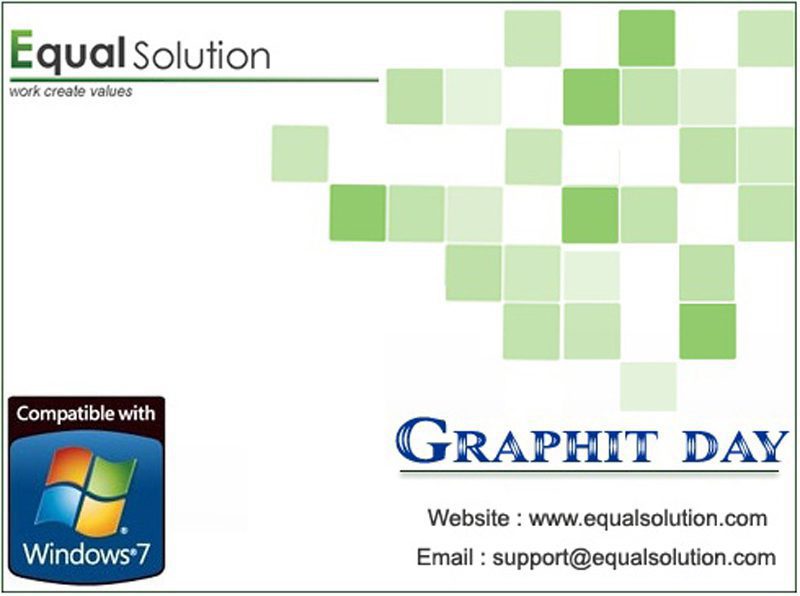 Indian Exchanges
Bse – Bombay Stock Exchange
Mcx – Multi Commodity Exchange
Ncdex
Nse Equity and Future & Options
Nse Currency Derivatives
Nse, Mcx IEOD (5 Min format)
International Exchanges
AMEX – American Stock Exchange
Forex
Global Index
Nasdaq
Nyse – New York Stock Exchange
Basic
NSE Cash, NSE FNO, NSE Currency

BSE  Cash

MCX, NCDEX

International Forex Pairs

Global Indices

AMEX, NYSE, NASDAQ

Metastock, Amibroker, AD Aget Compatible
Advanced
NSE Cash, NSE FNO, NSE Currency

BSE  Cash

MCX, NCDEX

International Forex Pairs

Global Indices

AMEX, NYSE, NASDAQ

Metastock, Amibroker, AD Aget Compatible

Cash NSE 500 IEOD in 5min format

Future all symbols IEOD in 5min format
Professional
NSE Cash, NSE FNO, NSE Currency

BSE  Cash

MCX, NCDEX

International Forex Pairs

Global Indices

AMEX, NYSE, NASDAQ

Metastock, Amibroker, AD Aget Compatible
Super Saver
NSE Cash, NSE FNO, NSE Currency

BSE  Cash

MCX, NCDEX

International Forex Pairs

Global Indices

AMEX, NYSE, NASDAQ

Metastock, Amibroker, AD Aget Compatible

Cash NSE 500 IEOD in 5min format

Future all symbols IEOD in 5min format
Nse Eod Data along with Bse and Currency Derivatives is generally updated daily at 6 pm.
Mcx Eod Data and Ncdex eod data is generally updated the next day morning at 9 am before the market opens.
Forex and other Global Index are also updated the next day morning at 9 am.
Nse Eod Data contains NSE, NSE FNO, NSE Currency separately so that you can either download any one of these or all.
All Futures data for NSE FNO, MCX , NCDEX are kept in separate folders month-wise to facilitate scanning.
Nse Option data are provided in seperate folder.
All Stocks are Spilt and Bonus adjusted automatically.
NSE Eod Data has seperate folders for Index , Nifty 50, Nifty Junior, Nse A-M and Nse N-Z.
IEOD Data

 

is delivered in Metastock format for NSE cash and Futures all month in 5-minute format at the end of the day.
Historical data for all segments since inception.
AmiBroker : 32-bit Edition of AmiBroker Standard, Professional, Ultimate (and even 30day Trial). Versions Supported : 5.20 to 6.00
MetaStock Professional : Version 7.2 to 11 offline mode
NinjaTrader : Version 7.0
Advanced Get : Version 7.1 to above
Trade Station
Omni Trader
Super Charts
SierraChart : Version 1991 or above
– If you are behind the firewall, you will need to grant access to our Graphit.exe  so that you can access our data. You will need to grant 'all access' to the supported platform and our applications through your Windows Firewalls, Anti-virus, external firewalls installed by your Anti-virus programs.
– Your computer must be set to timezone India (GMT/UTC + 5:30). Important
Note : If you are using a non-standard, custom setup or have some typical requirements, please chat with our team or take a free trial / paid trial of our products before making a subscription. We will be unable to refund the subscription amount later after the subscription.